Will Funding Europa Bust The Bank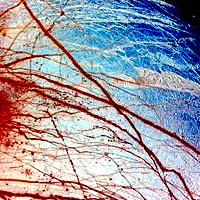 Despite much talk about a "Cryobot" submersible that would melt its way down through kilometers of ice into Europa's ocean itself, this would be a tremendously difficult project.
Cameron Park - March 7, 2001

Email This Article
Related Links
Space



Assessment of NASA's Use of the Metric System
Washington - March 7, 2001

Following the loss of the Mars Climate Orbiter, the NASA Office of Inspector General initiated a review of the Agency's use of the ma-yesterdayetric system. By law and policy, the metric system is the preferred system of measurement within NASA. However, our review found that use of the metric system is inconsistent across the Agency.